English as a Second Language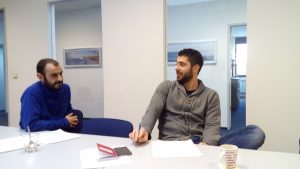 English as a Second Language, ESL, courses are available for adults and children, from beginners to advanced speakers.
With over 12 years of providing English Language training to businesses and NGOs within the European Union and the United Kingdom, Phos Education has developed a comprehensive curriculum for all learners of English.
Courses available include:
English A1 to Near Native Speaker, from complete beginners being familiarised with everyday expressions to targeted fine tuning for near native speakers.
General English, for English in everyday situations.
Aviation English, for trainees to qualified pilots preparing for the ICAO Aviation English Test.
English for Academic Purposes, for entry into English speaking universities including IELTS preparation.
Business English, with a focus on business vocabulary and formal communication.
International Legal English, perfect for the Cambridge International Legal English Certificate. (minimum requirement C1 English)
To find your level of English, click here to use our Online English Assessment Test.
Business rates are available for group lessons.
Please email us if you would like to learn more about our English as a Second Language courses or to discuss your specific requirements.
Student Tuition

Hemel Tuition's partners provide English, Mathematics, and Sciences tuition for students of all ages and abilities.
Classes can be 1 to 1 or small groups, with face to face, personalised instruction and care for your child or young adult.
There are no fixed term contracts.
Please email us if you would like further information or to discuss your student's requirements.