Welcome
Student Tuition

Hemel-Tuition provides English, Mathematics, and Sciences tuition for students of all ages and abilities.
We specialise in 1 to 1 and small groups for up to 4 students, with face to face, personalised instruction and care for your child or young adult.
Our experienced and qualified teachers give careful attention to each student's needs and tailors tutoring so that they move forward in their education at a quicker pace and at a higher level.
Hemel Tuition is located at 65 High Street, Old Town, Hemel Hempstead (Entrance at the rear).
Prices are £15 per 45 minute lesson or £28 per 90 minute lesson and there are group and family discounts. There are no fixed term contracts.
Please email us if you would like further information or to discuss your student's requirements.
English as a Second Language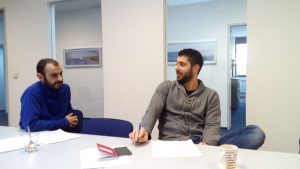 English as a Second Language, ESL, courses are available for adults and children, from beginners to advanced speakers.
With over 10 years of providing English Language training to businesses within the European Union, Phōs Education has developed its own ESL curriculum based on the Common European Framework of Reference for Languages, from A1 level to Near Native speaker level. To find your level of English, click here to use our Online English Assessment Test or Android App.
Business rates are available for group lessons.
Please email us if you would like to learn more about our English as a Second Language courses or to discuss your specific requirements.