About Us
Hemel Tuition by Phōs Education, established 2009, specialises in after school tuition for primary and secondary school students as well as English as a Second Language courses.
Kevin – Senior Tutor

Kevin provides one-to-one and group teaching in Mathematics and English to children and adults. He has 30 years in training experience from Computerised Business Systems to Carer Awareness courses for Health professionals.
Lawrence – Tutor

Lawrence provides English tuition to children and adult ESL training and is studying Psychology. He also serves as Director of Sales.
Sudha – Tutor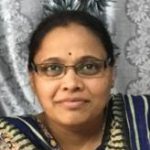 Sudha tutors in Maths and Science and has been teaching since 2007. She has a Bachelor of Education, a Diploma in Information System Management, a Master of Science in Electronics, and a Bachelor of Science in Physics, Chemistry & Mathematics.
Matthew – Teaching Coordinator

Matthew coordinates the teachers and students and has managed the administration of Phos Education for 10 years.
Are you a qualified teacher or tutor seeking flexible work in Hemel Hempstead?
If so, please feel free to contact Phōs Education as we are actively looking for more tutors and teachers for students and adults at our Hemel Hempstead Old Town location.
Or if you live in another area and are seeking work in teaching, please contact us.